The Wellness of "Me" is Killing Us
And what to do about it.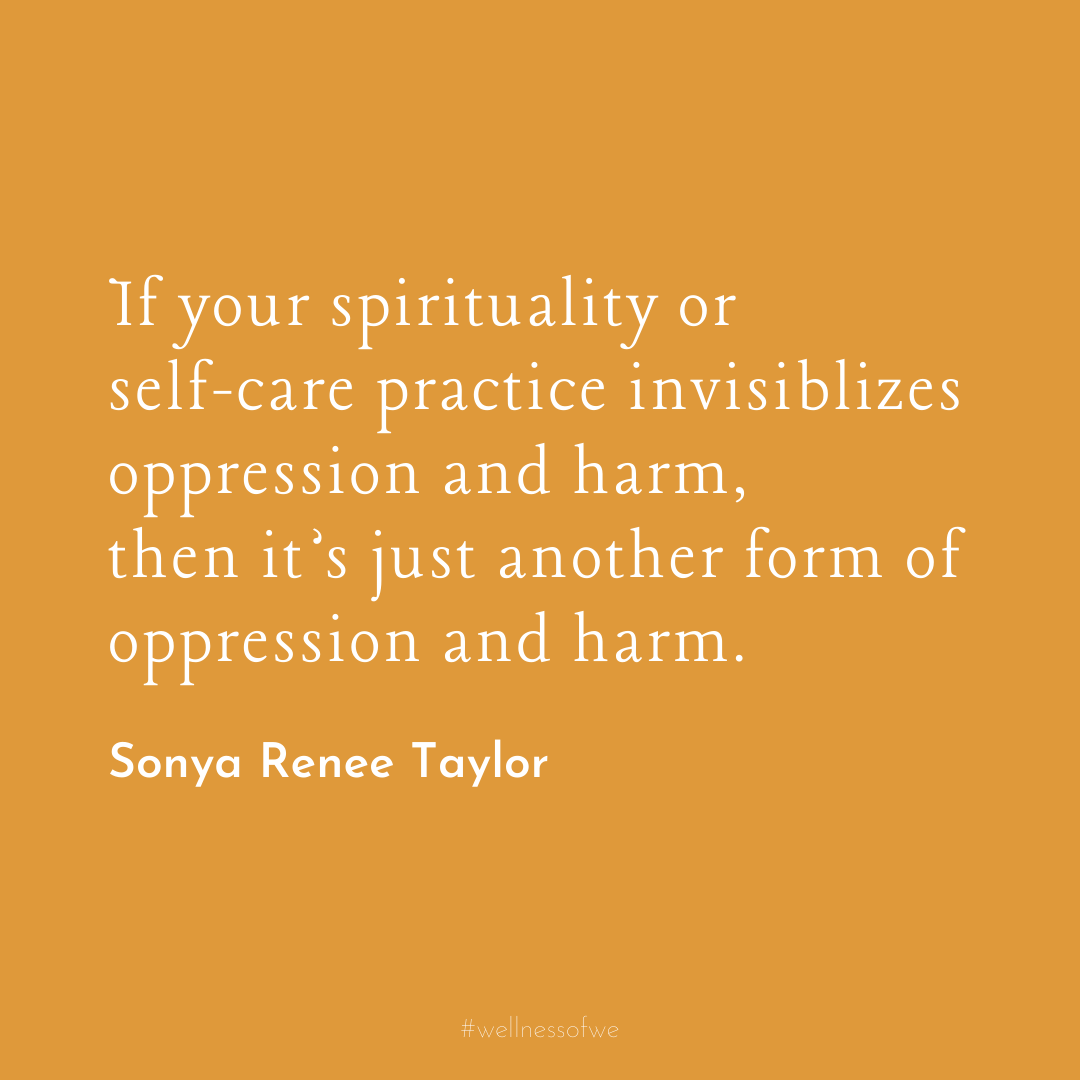 This moment is a reckoning for the wellness community. A choice between a "wellness of me" that is rooted in separation, scarcity and supremacy, or a "wellness of we" that brings forth healing, creativity and possibility. That may sound overly simplistic, and easy it is not. But it IS a choice each and everyone one of us need to make about who WE are and what it means to be well.
Because we are not well - none of us - as long as black and brown bodies are being killed by law enforcement, as long as families are being separated at the border, as long as individuals don't have access to healthcare and housing, as long as we continue to ravage the planet of its resources for our own convenience and comfort.
As Sonya Renee Taylor reminded us in last night's conversation:
"If your spirituality or self care invisibilizes oppression and harm, then it's just another form of oppression and harm".
The question for all of us is "what will we choose?"
Kerri (she/her)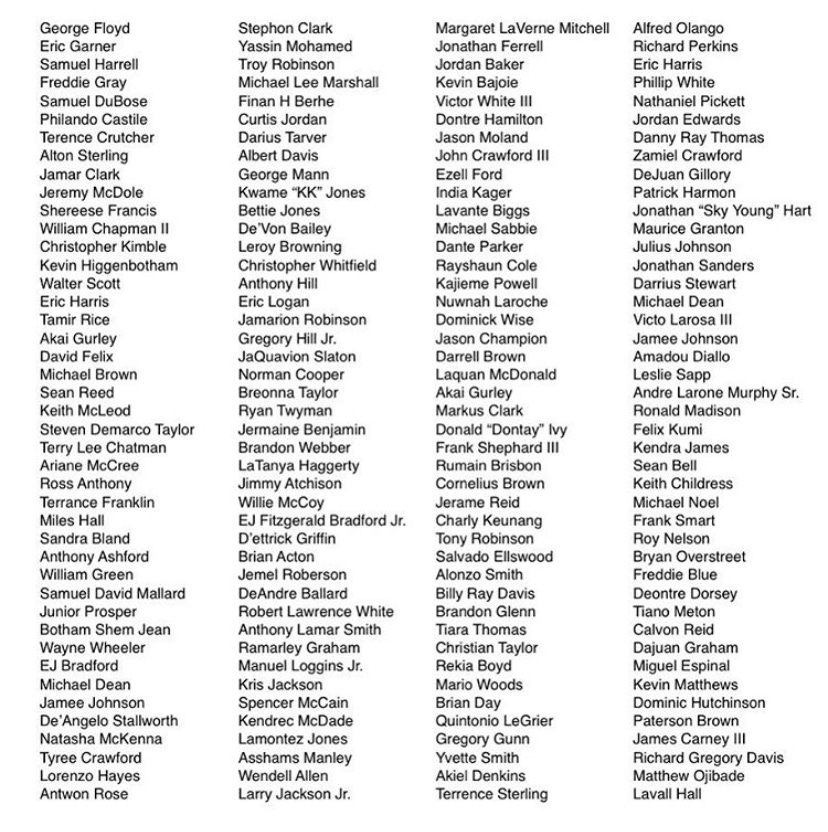 George Floyd is one more senseless death at the hands of law enforcement. Alicia Garza says "there's not one easy thing you can do right now". Instead, we must join the hard work. And, social media is not enough. Ending police violence is a long game that takes organizing, protest, public and private pressure, electoral change and culture shift. Here are some suggestions for where to begin: 
—White people, do your work, everyday. Here's a helpful resource on how to get educated, engaged and accountable in the practice of anti-racism. 
—Protest is not a performance for your benefit. People are putting their lives on the line for justice. Join them, Support them. Defend them. 
—Hold police and politicians accountable. It is not enough that the four police officers who killed George Floyd be fired, they must be charged and convicted: Contact:
Mayor Jacob Frey at 612-673-2100


The district attorney at 612-348-5550 .


Internal Affairs Division at 612-673-3074


Department of Civil Rights at 612-673-3012


Minneapolis FBI field office at 763-569-8000


MPD 3rd Precinct at 612-673-5703
—Follow, support and donate to black led organizations leading the fight like Black Lives Matter, Color of Change, Movement for Black Lives and Action St Louis

A wellness that is rooted in supremacy, scarcity and separation is not working for us. It's killing us. And it's making the need for a "Wellness of We" more critical than ever. This week, we're listing and learning from community and cultural leaders on how to imagine a wellness that works for everyone. Here are some highlights from the conversations so far:
"What we see and what we experience and what is branded to us as wellness is not the practice of wellness that all of us have been rooted in. It's not where my ancestors come from". Nicole Cardoza

"Who we are in this moment - who we are over the next 36 months - is going to determine the future of our country and the future of our world". Anasa Troutman

"How do we imagine wellness beyond the limitations of the white mind, or the individualized mind, or the able bodied mind, or the wealthy mind?" Kerri Kelly

"Self care that cannot be bothered with justice is just privilege". Sonya Renee Taylor

"Balance not a thing you achieve, it's a thing you continue to return to". India Arie

"Who would I be if I wasn't fighting white supremacy and patriarchy everyday?" Anasa Troutman
On deck for the next few days is Valarie Kaur, Rev angel Kyodo williams, Seane Corn, Michelle Johnson, Sarah Eagle Heart, Kristen Adele Calhoun, Taj James, Mia Birdsong, Tracy Sturdivant and more. Sign up for FREE at thewellnessofwe.com!!!

In the era of COVID-19, collective grief is a rebellion. We must continue #NamingTheLost to remember our humanity and reclaim our connection and commitment to one another. Check out ongoing vigils at #NamingTheLost.