Another World Is Possible...
Abolition and the practice of showing up
It's hard to see through the pain and chaos of this moment. But something is happening.
Anasa talked about it at the #WellnessOfWe last week. She said the pandemic has disrupted our addiction to productivity. In that stillness, we've become more available and vulnerable to feeling what is real and true. But are we feeling deep enough to make a leap?
We are on the precipice of something huge. But is calling us to remain bold and diligent for the work ahead. We must take risks and fiercely defend black life. Only then, can we see the possibility beyond whiteness - the world that is yet to be. As Arundhati Roy reminds us:
"Another world is not only possible. She is on her way. On a quiet day I can hear her breathing".
Let's do this.
Kerri (she/her)
(art by @osopepatrisse)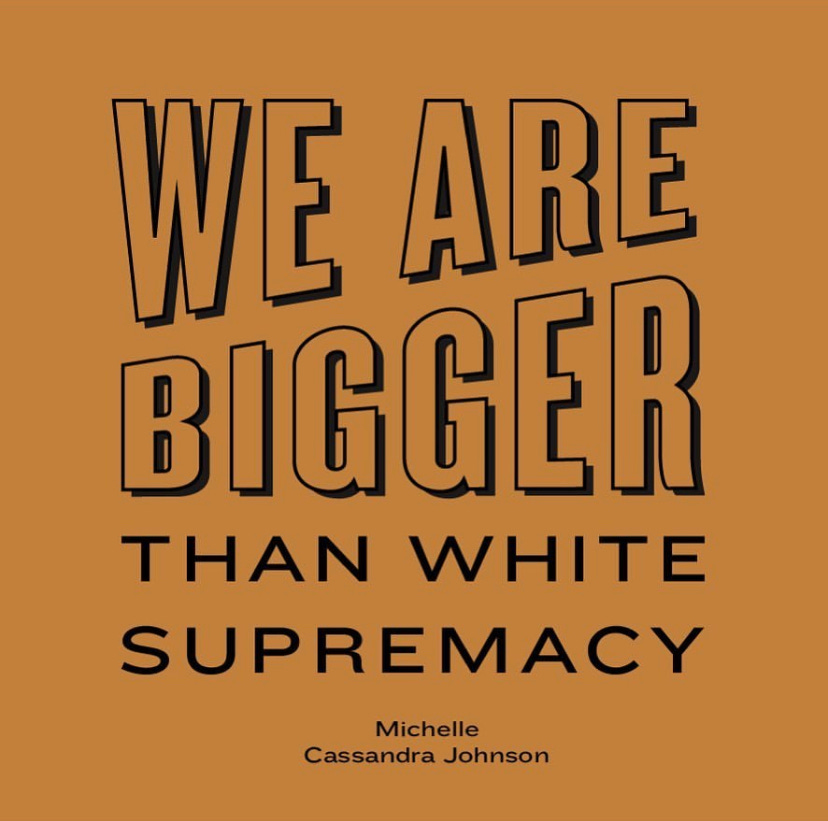 We are bigger than white supremacy. But we are gonna have to fight for it. Here's how to throw down in this moment:
BEYOND PRISONS: Many are holding a radical vision of a world without prisons. Here's what you need to know about the abolition movement.
SUPPORT PROTESTORS: From Ohio to Colorado to Minnesota to New York, protesters are calling for accountability for state-sanctioned violence against Black people. How to support protestors in every city.
SOLIDARITY: As we take to the streets together, let us work to be in solidarity with one another.  Here are best practices for showing up in solidarity.
ACTION: People are taking to the streets, flooding social media, calling local officials and demanding justice for those who have been killed by the police all over the county and now is the time to join them. Here's how you can take action.

Y'all, if we want to get free, we are going to need to dig deeper than clicktivism. Social media is not going to save us. We need to do more than the most convenient, acceptable thing. We need to take risks. We need to get uncomfortable. We need to give something up. "As long as those in power can count on white silence, business as usual will continue — the killing of black people will continue. White silence must end". I'm not saying all of our work is the same. Some of us are learning about racism and some of us are living it. Therefore, our roles and responsibilities to the movement of black lives will be different. But I think we can all sit with the question, what am I willing to risk for black lives? And then do it.

Faith Matters Network has launched Community Care Office Hours for organizers, activists, and religious leaders like you — community leaders who are carrying the hurts and hopes of others, shaping change towards a future that works for all of us. As you help your communities navigate the global crisis of the coronavirus, they are there for you. Their Community Care Chaplains are individuals with skills in emotional and spiritual accompaniment from a variety of religious backgrounds and professional disciplines. Over the coming months, these chaplains can offer accompaniment and listening in one-on-one sessions or group sessions. You can learn more and check out the full Community Care Chaplain directory here.